In the past week I have continued waiting on parts. A few arrived, and some are delayed more than I thought.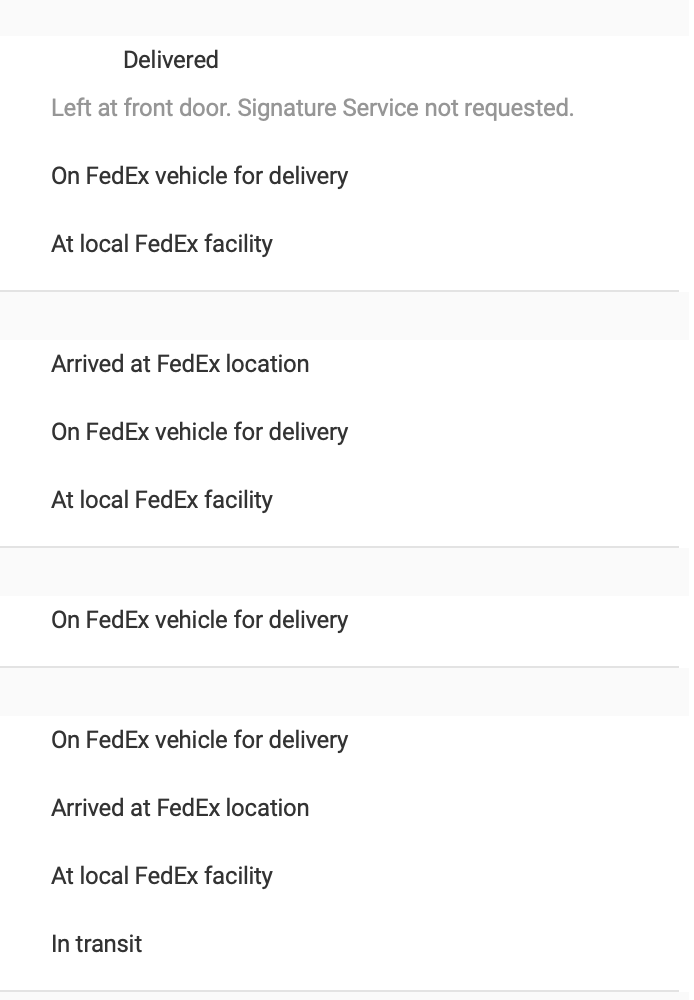 The last of the floorpan panels arrived on the 6th estimated delivery date and 4th day of "On Fedex vehicle for delivery". Seriously, my package made a trip around suburbs 30 miles from me for a few days, and then rode around on delivery trucks for another 4 days before it got here. Surprisingly, but thankfully, it was still in fairly good shape after all of that extra handling.
I have started fitting the drivers side front and rear floorpans now, and will hopefully finish then up in the next few days.
I ordered a tailgate and it arrived a day early, delivered to my next door neighbor instead of me.
And apparently my drivers side rear wheelhouse and front toe board supports are on backorder. I say apparently as only one of the three items say it is on backorder when I look up my order online. The other two both have no update on my two week old order and still say "Ships tomorrow" if you were to buy them today. I pointed this out to their customer service people, who said they would update the website, but naturally didn't. I doubt I buy anything else from them anytime soon. Kind of a shame since their warehouse is only two miles from my house.
The good news is that Classic Enterprises updated their website to say they are back to work, so my taillight panels and tailgate frame should be on their way soon.