Now I'm mainly working on the floorpan. Filling the seams where the replacement panels meet up with the transmission tunnel, seam sealing everything, and a coat of primer.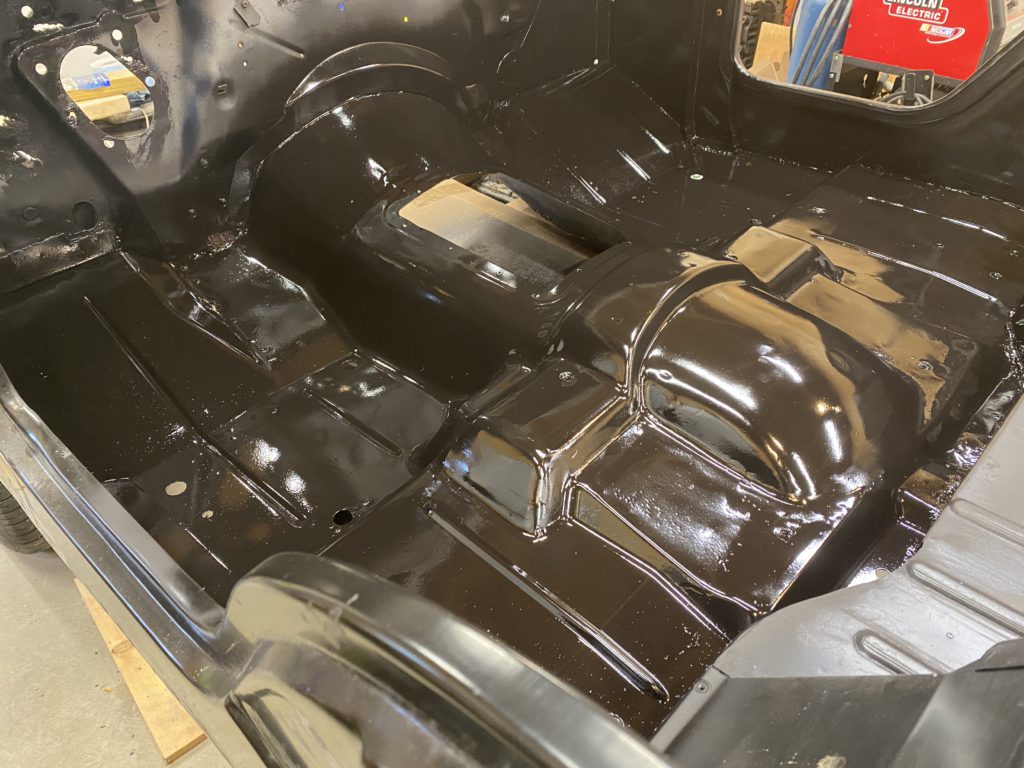 There was also a weird hole in the cowl that I think was from someone installing an antenna at some point.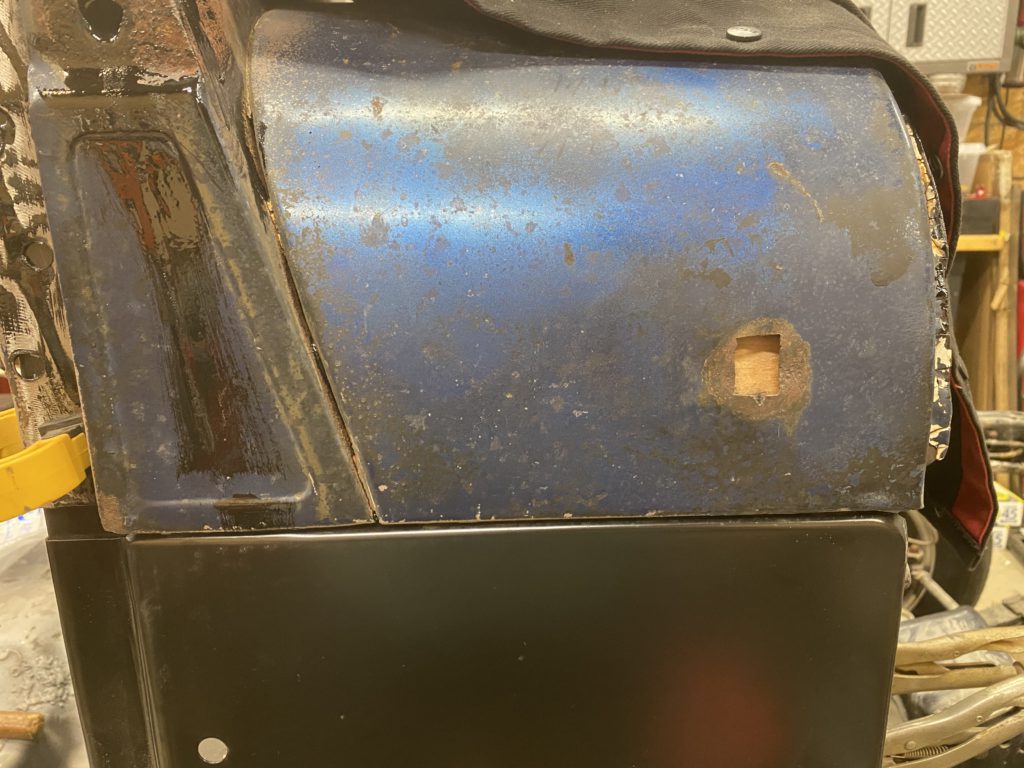 I cut a small patch to fit and welded it in. Ground smooth and it's a nearly invisible repair. This was good practice for when I cut out the Jeep embossed script from the original side panels and splice them in.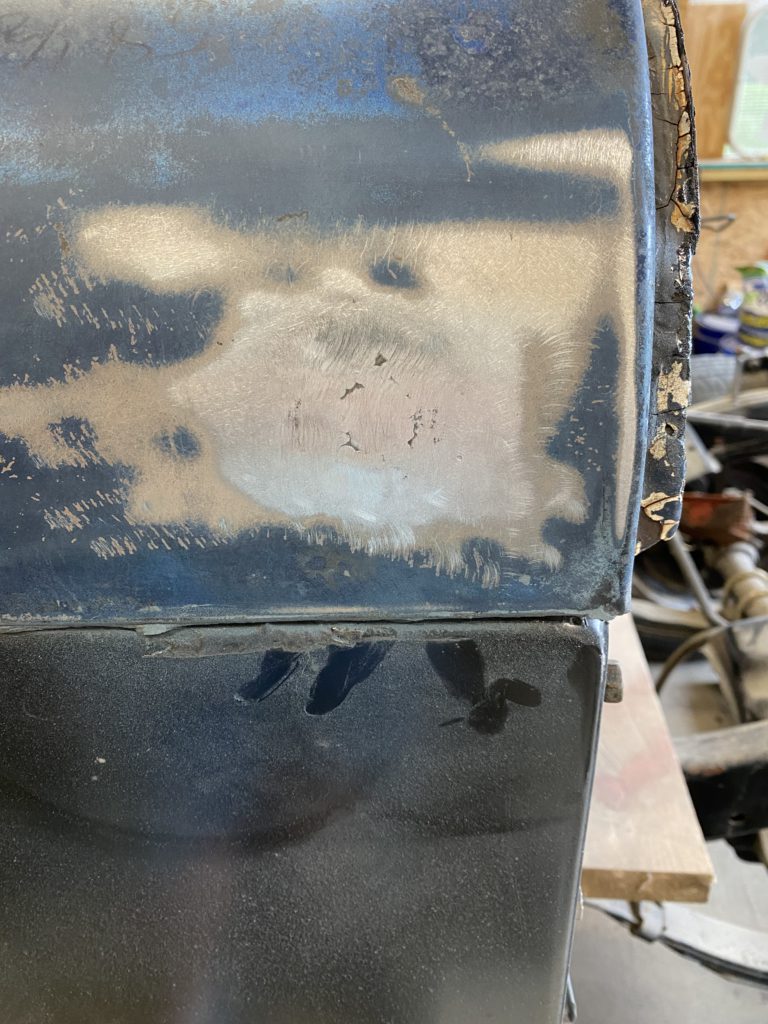 A little filler and it's gone. That's a very thin coat of short strand fiber reinforced filler to make it a waterproof repair even though I don't think there were any pinholes, followed by a traditional filler that I could block easier. I think it was Evercoat Rage Gold.